MKC TOOLS
SPT Mounting Adapter for the 10ER
Limited Supply Available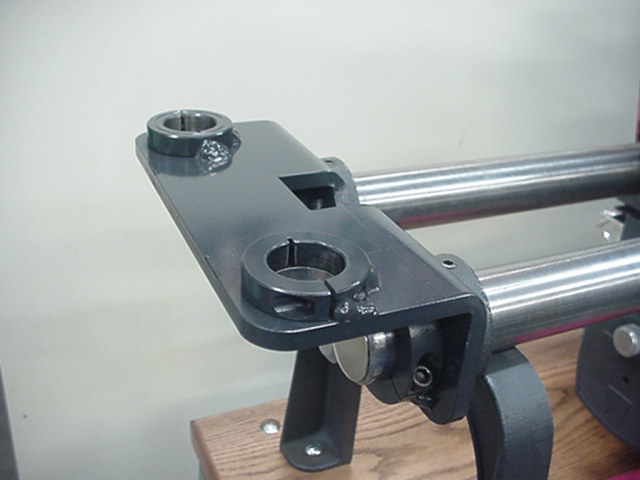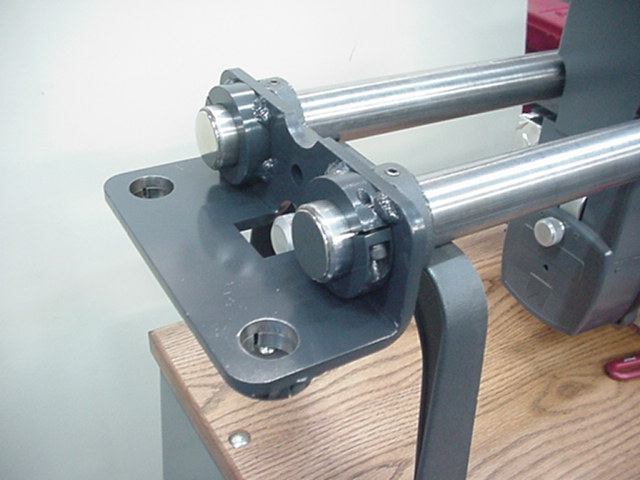 Custom Mark V SPT mounting adapter for 10E/ER Shopsmith. Full functions of the original adapters A and B made by Magna in the mid 50s. Longer mounting tubes may be needed for some SPTs, see notes below. This adapter mounts in three different positions as the original. They are laser cut for precision hole location on a hundred thousand dollar laser machine center. Cut from solid 3/8" steel plate and precision bent to 90°. Single piece split clamp collars for a rock solid mount on your 10ER. Clearance cut for headrest lock knob as the original in any position. Slide it on either end of the machine and lock the collars. The bolt provided isn't really necessary to hold the adapter in place but I recommend its use, just in case you forget to tighten the clamp screws. It can be used to run any Mark V SPTs, bandsaw, belt sander, strip sander, 4" jointer, air compressor, etc. You can drive directly from the motor with an extended shaft adapter like the original made for the 4E jointer or with appropriate adapter from the 10ER drive sleeve and the currently available SPT plastic drive coupler from SS, Inc. You can also use it along with a Mark V extension table support bracket to mount the 10ER extension table or a tray or small work table for holding lathe chisels or other tools. The mounting adapter can also be used to mount other non Shopsmith power tools. 100% satisfaction guaranteed.
-----Limited supply available-----

General SPT mount info:
•The Mark V 610 jigsaw and 6" belt sander can be mounted on the spindle end of the 10ER so that a drive adapter would not be needed for the drive sleeve end of the machine. Also, if you have reverse available on your 10ER motor you can drive any of your SPTs on the spindle end of the machine.
•Some SPTs will need longer mounting tubes when used with this mounting adapter on the 10ER.
•The bandsaw will need 9" tubes. The 610 jigsaw tubes work great for the bandsaw.
•The jointer will need 6" tubes. The standard bandsaw tubes work great for the jointer.
•The jigsaw and belt sander will mount fine with original tubes. If you have the old Magna version you may have to remove the little positioning rings or reverse the tubes with the rings up.
•1 1/4" tubes can be cut from spare Mark V table posts or extension table brackets. Late model Mark V toolrest posts can also be used. (not the all thead type).
•Contact me if you need mounting tubes or more info.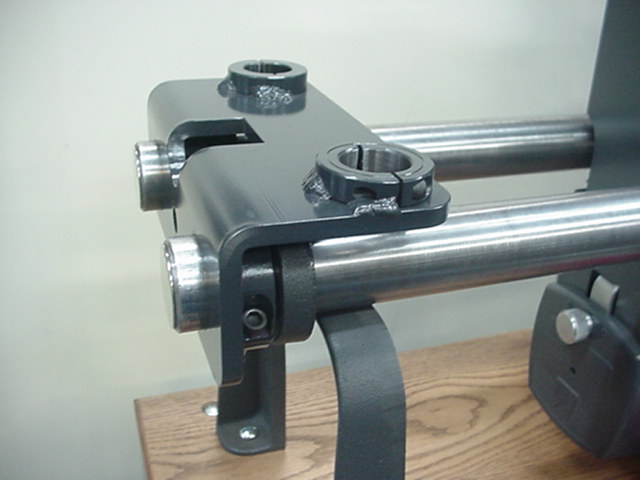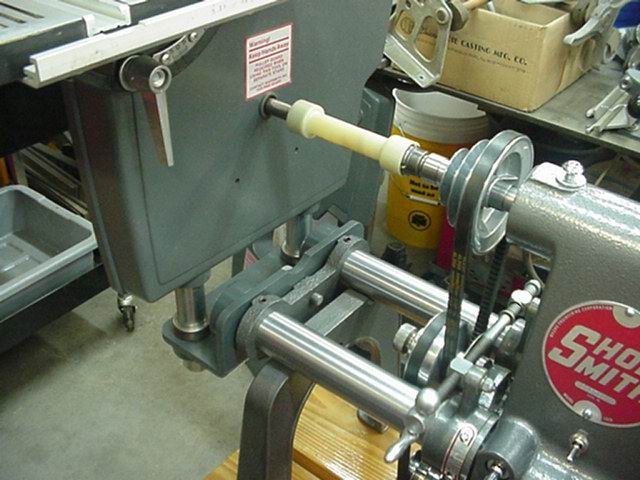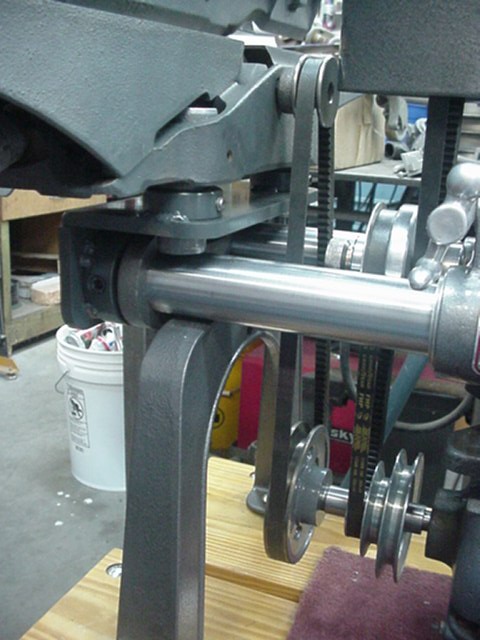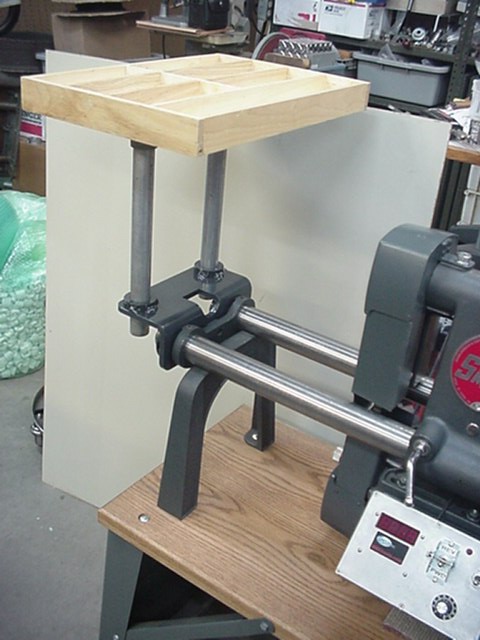 ---
Contact by Email skip@mkctools.com Or Call 817-319-2297 ---
Return to List MKC Tools Home