MKC TOOLS
SPT Drive Hub Adapter for the 10ER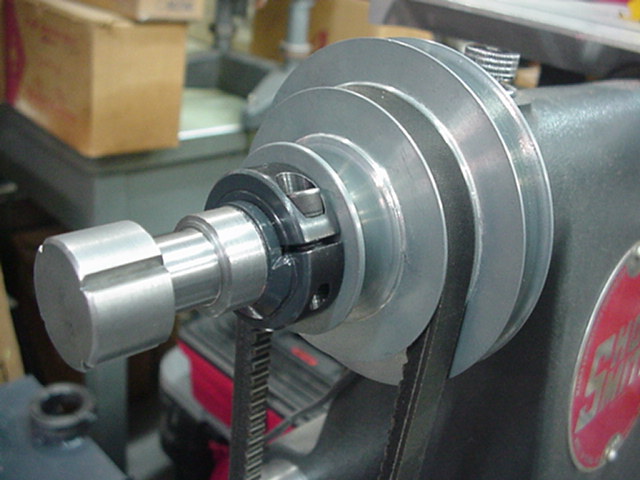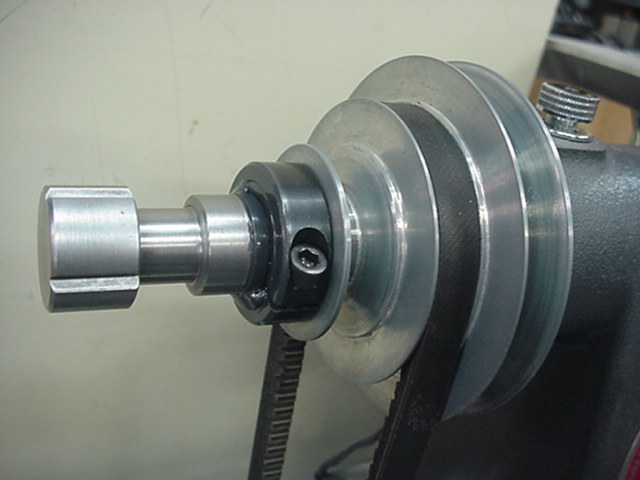 MKC version of the SPT Drive hub adapter for 10E/ER Shopsmith.
This custom adapter mounts directly to the 10ER drive sleeve and uses your existing pulley. It requires at least 7/16" of drive sleeve to mount. The one piece split clamp collar provides a very firm mount and maintains precision alingment of the drive hub. Most 10ER machines with the speed changer do not have enough drive sleeve available for this adapter. I recommend the adapter with pulley for those machines.

Your pulley cover can be cut or drilled as discribed in the original 10ER documents for original Magna SPT drive pulley provided with this adapter. I do not recommend mounting any other accessory with this adapter due to the light gauge of the 10ER drive sleeve and the distance from the nearest bearing support. This adapter is only for axial drive of SPT tools.
100% satisfaction guaranteed.
Current price $39.50 plus shipping.


---
Contact by Email skip@mkctools.com Or Call 817-319-2297 ---
Return to List MKC Tools Home