One only like this available. Please read carefully.
If you have 220 AC available in your shop I have a deal for you. This is one of the nicest DC motor units for the 10ER that I have built so far. A new, made in USA Danfoss 1HP 180 volt TEFC continuous duty 1800 RPM motor with a new KB motor controller completely wired, ready to bolt on, plug in and run. Though this suplus motor and controller were not in the original packaging, niether has been used before and are in like new condition.
The RPM range is 250 to 2500. TEFC means "Totally Enclosed Fan Cooled" so no worries with sawdust getting into the motor. If you want extras like reverse switch, digital tachometer, pulleys or a new belt just contact me and I will list them for you. I got a great deal on this surplus motor so the starting bid on this complete package is less than the new cost of the motor alone. The unit will come with a speed chart on the controller showing motor RPM for each setting of the control. If you order the digital tachometer it will be mounted in the controller and includes a mount for the sensor so that the tachometer will read spindle RPM, not motor RPM regardless of which belt steps you use. This also includes mounting the tach power supply inside the controller so you don't have to mess with a separate wall transformer.

Remember, this unit has a 15 amp 220 volt plug (see photo) and requires a 15 or 20 amp 220 volt outlet although the motor draws less than 5 amps on 220 VAC.
If you have been wanting variable speed for you 10ER Shopsmith or any drill press this is one of the nicest units you could have.




The digital tach is available for $95.00 extra and includes a custom 10ER sensor mount and the tach power supply installed inside the controller so you don't have to mess with the the extra wiring. You can select from horizontal or vertical orientation depending on how you use the machine most. I'm using a different reverse switch than the one shown. The new switch is a lever locking (pull to release) type. The reverse switch is $37.50 extra installed in the controller. Photo to come.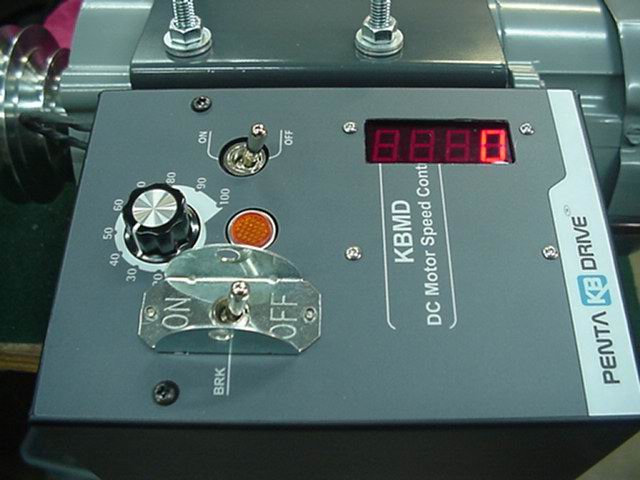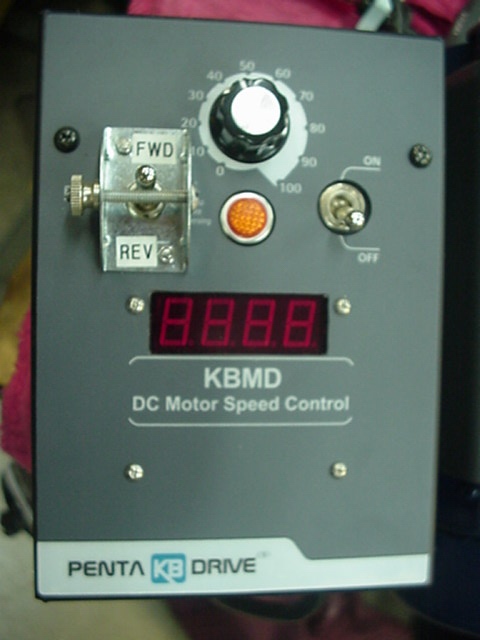 QUESTIONS? call 817-319-2297


Texas residents add 8.25% sales tax on total including shipping and handling charges.
Point of sale for all transactions with MKC Tools is Hurst, Texas.

---
Contact by Email skip@mkctools.com Or Call 817-319-2297 ---
Return to List MKC Tools Home