MKC TOOLS
10ER #51683 LIVES!!!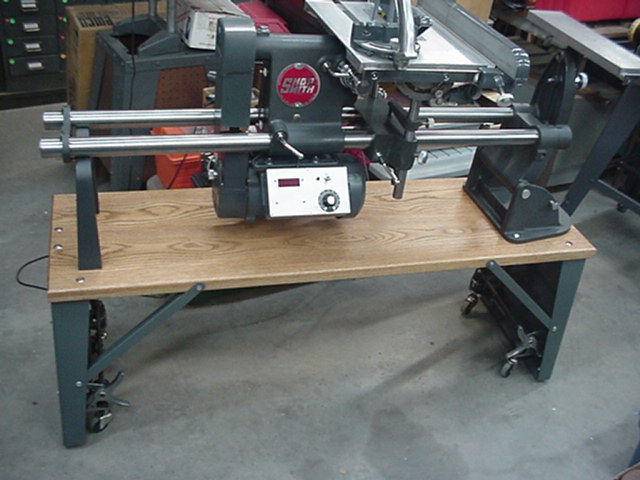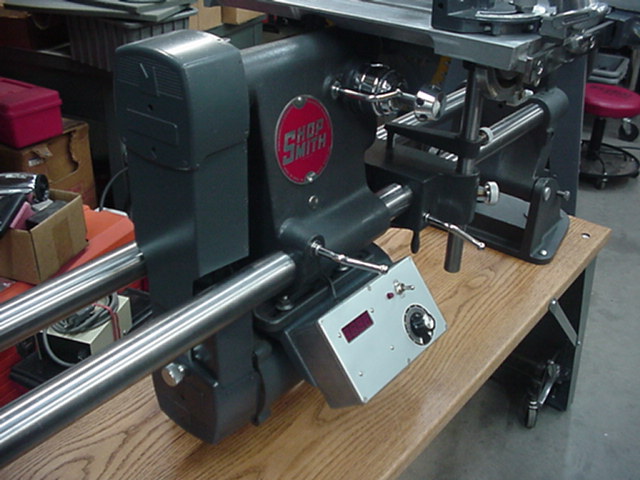 This machine is not for sale.
Shopsmith model 10ER serial #51683 manufactured in 1951 by Magna Engineering Corp. in San Francisco, CA. It was purchased in 1951 by a gentleman in KY. Sadly, shortly after he got it set up in his basement workshop he died of a heart attack. The machine sat unused for around 56 years until his widow gave it to a young man who had grown up next door to her. He was not a woodworker and contacted me about finding a home for the machine by someone who would appreciate it. I said "You found the guy!" After four years in boxes in my shop, busy working on everyone elses machines, I finally got it put together and fired up. I polished all the aluminum knobs and shined up the way tubes with 360 grit emery. Most of the paint is original on the cast iron parts. I'm still working on the paint match. I had to repaint the aluminum parts and the legs. The legs are powder coated and I love it but the color came out a little lighter than I wanted. The bench is solid 1 1/4" white oak, two boards bisquit jointed. I still intend to build a cabinet under the bench for the accessories.I must say this is the easiest restoration I have ever done.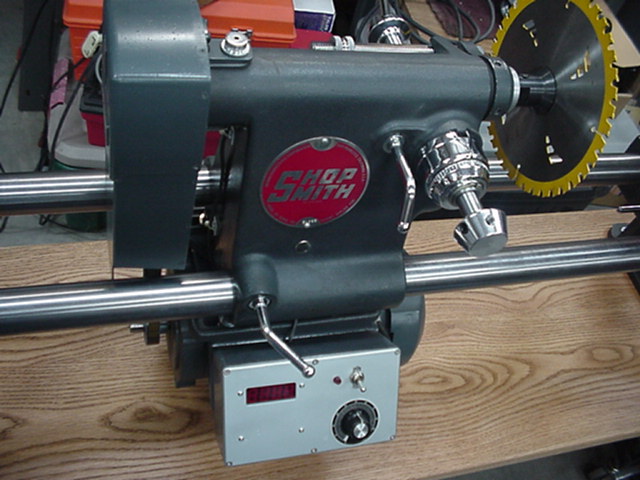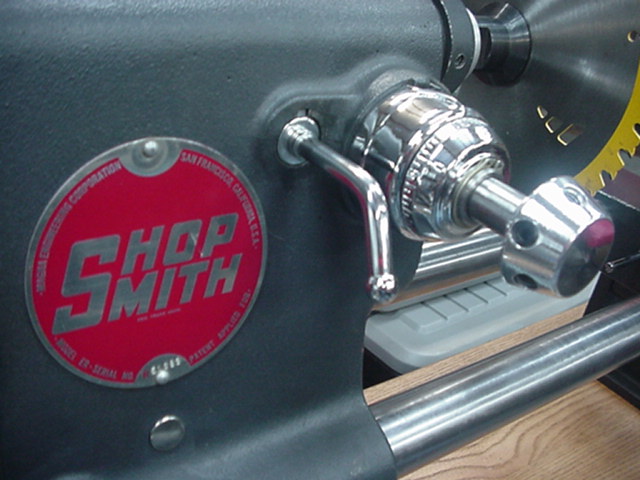 ---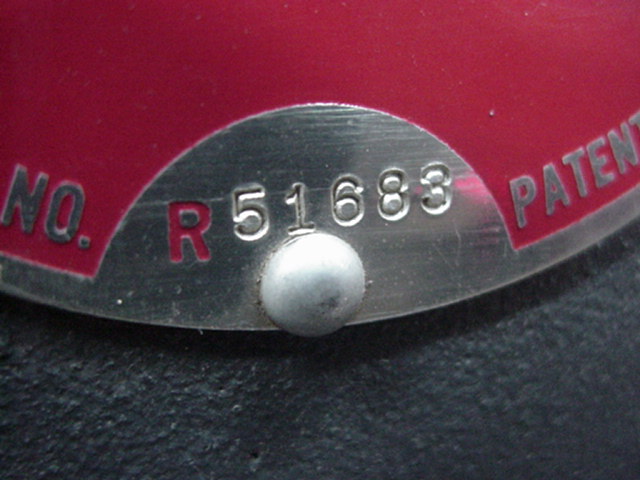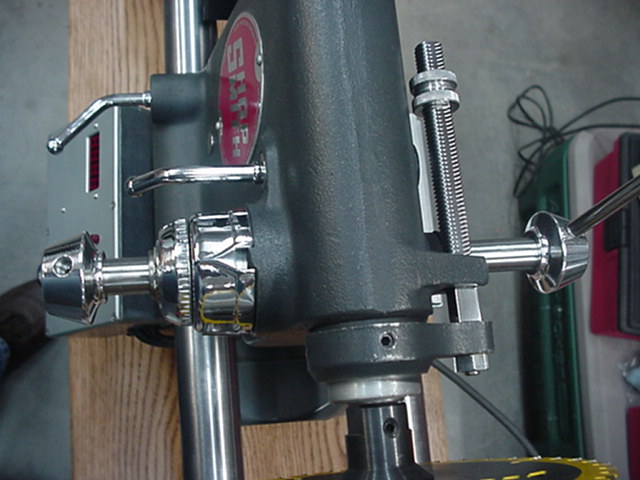 ---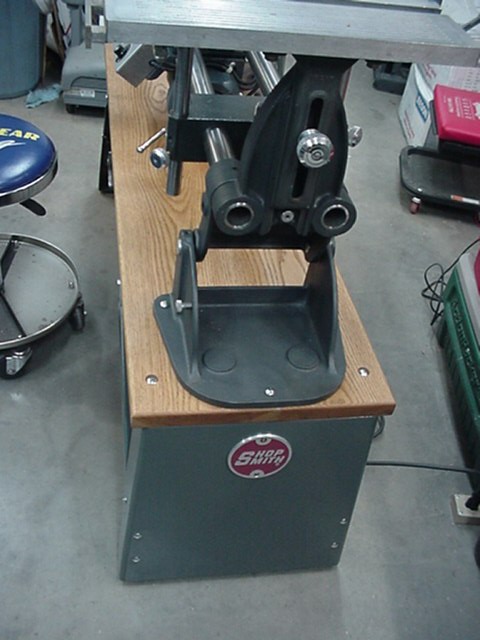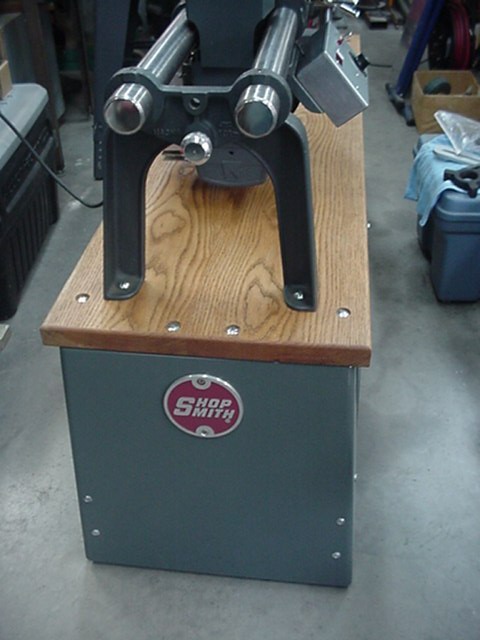 The logo plates on the powder coat painted legs are inspection cover plates for the late model Mark V. Also notice the stainless steel plugs in the way tubes.
---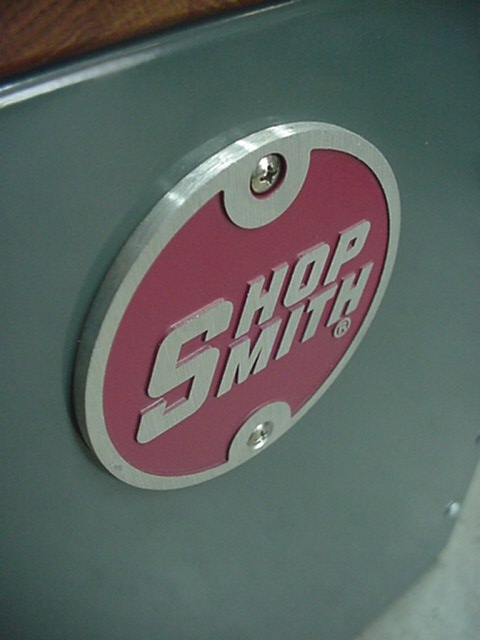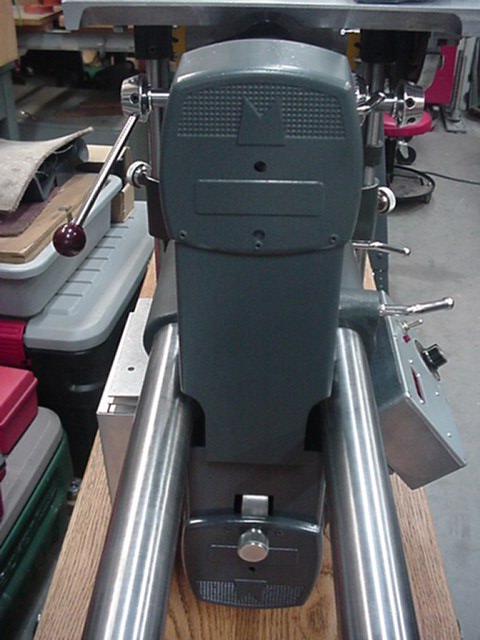 The belt covers are modified Magna America era diecast aluminum. I added aluminum extensions to get full belt coverage. I think the Magna "M" makes them look a little more at home on the 10ER.
---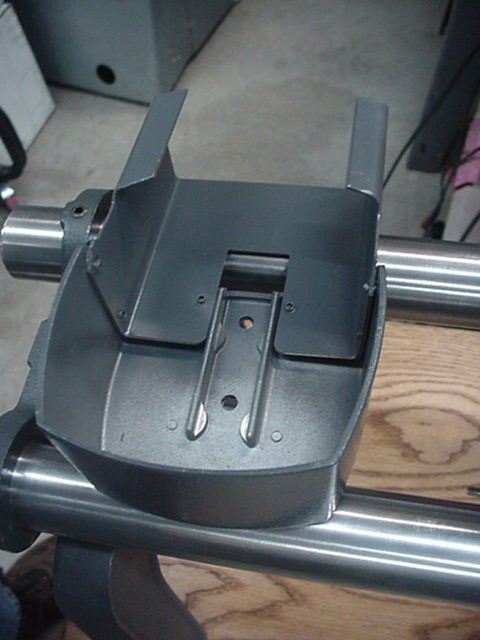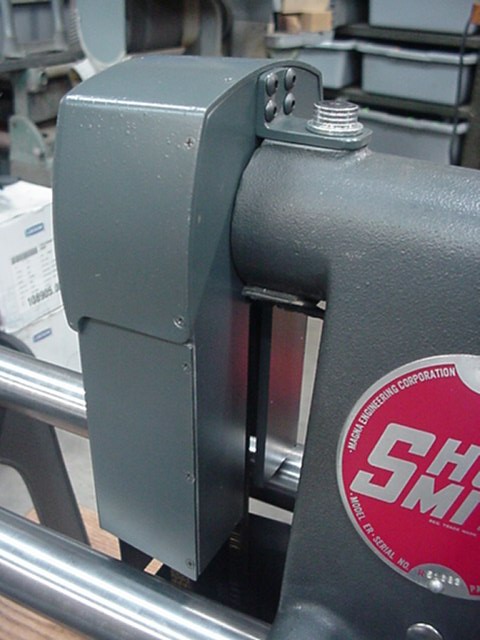 ---
The motor is a 1 1/4 HP GE TEFC 90 volt pm dc at 3400 rpm. The controller is a KBWT-112 12 amp dc pwm mounted on the rear. The on/off control, speed control, reverse switch and Trexon digital tachometer are in a diecast aluminum box on the front.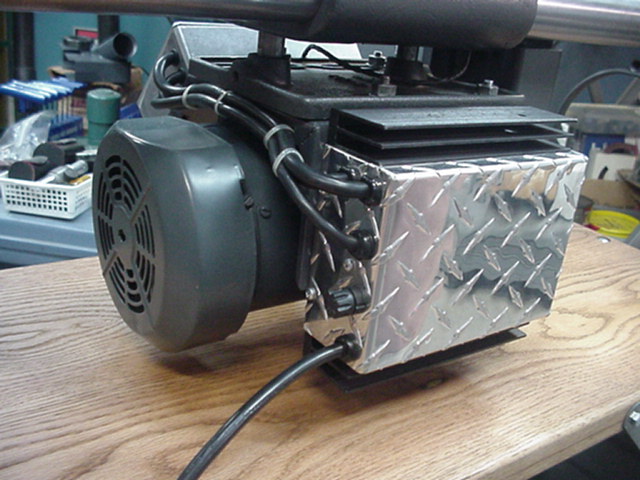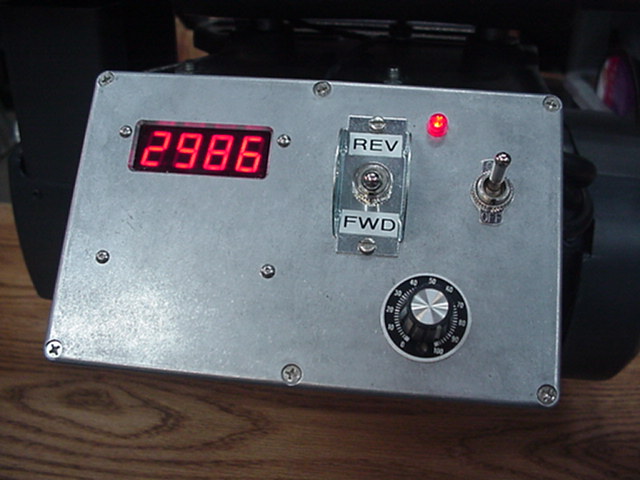 ---
I added a Mark V miter gage with my conversion miter bar and custom painted the rip fence non machined parts. The table surface and chrome on the rip fence bar is original but I did replace the flat head screws in the rip fence with chrome plated socket flat head screws. I did wipe the dust off, that's it.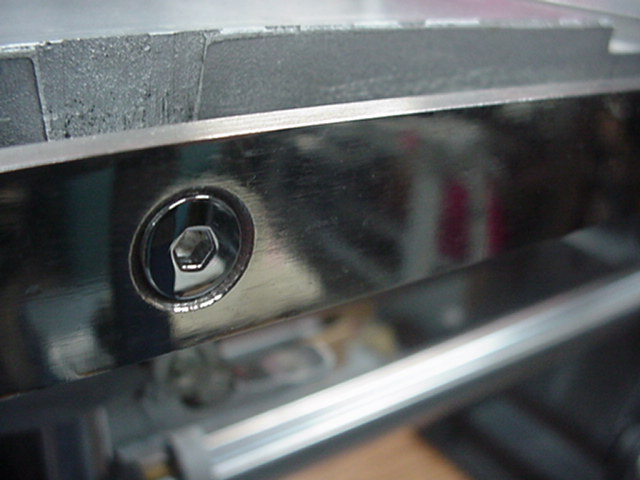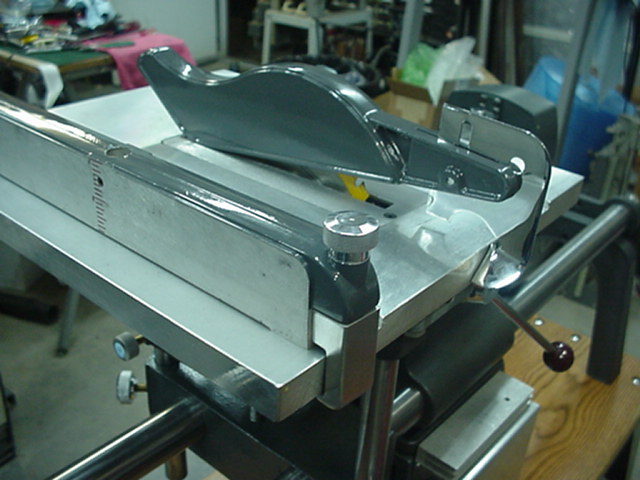 ---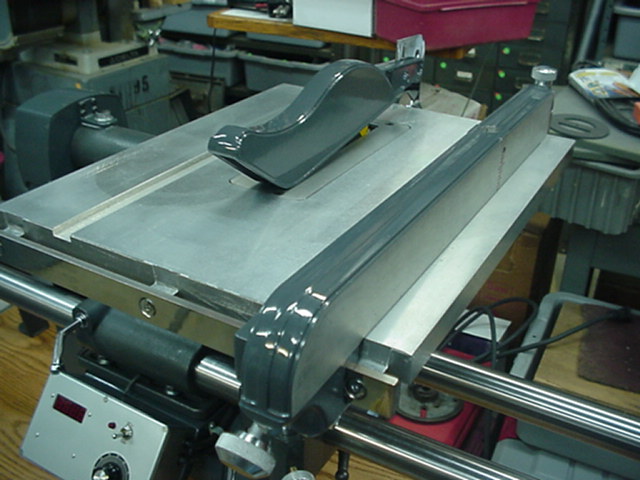 ---
Here are the quill and spline shaft in original condition. I didn't have to touch these parts. The drive sleeve bearings were still in great shape but I replaced the spindle bearings because the grease had dried out. Feel free to contact me if you have any questions.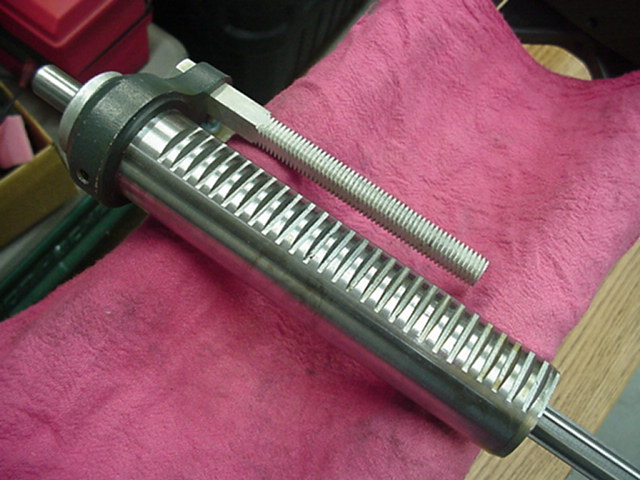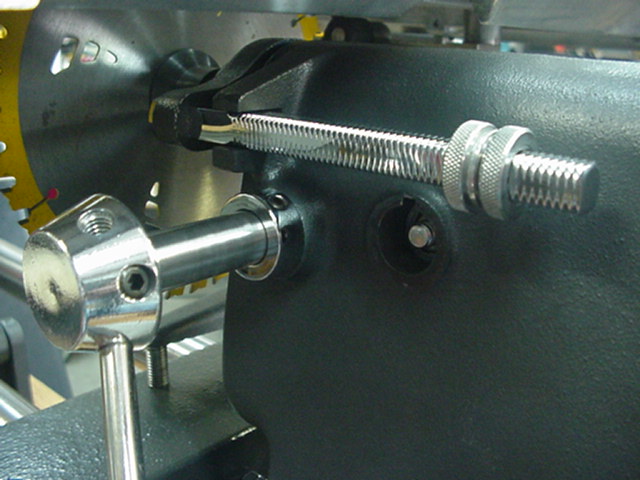 ---
Contact by Email skip@mkctools.com
Or Call 817-319-2297 ---
MKC Tools Home